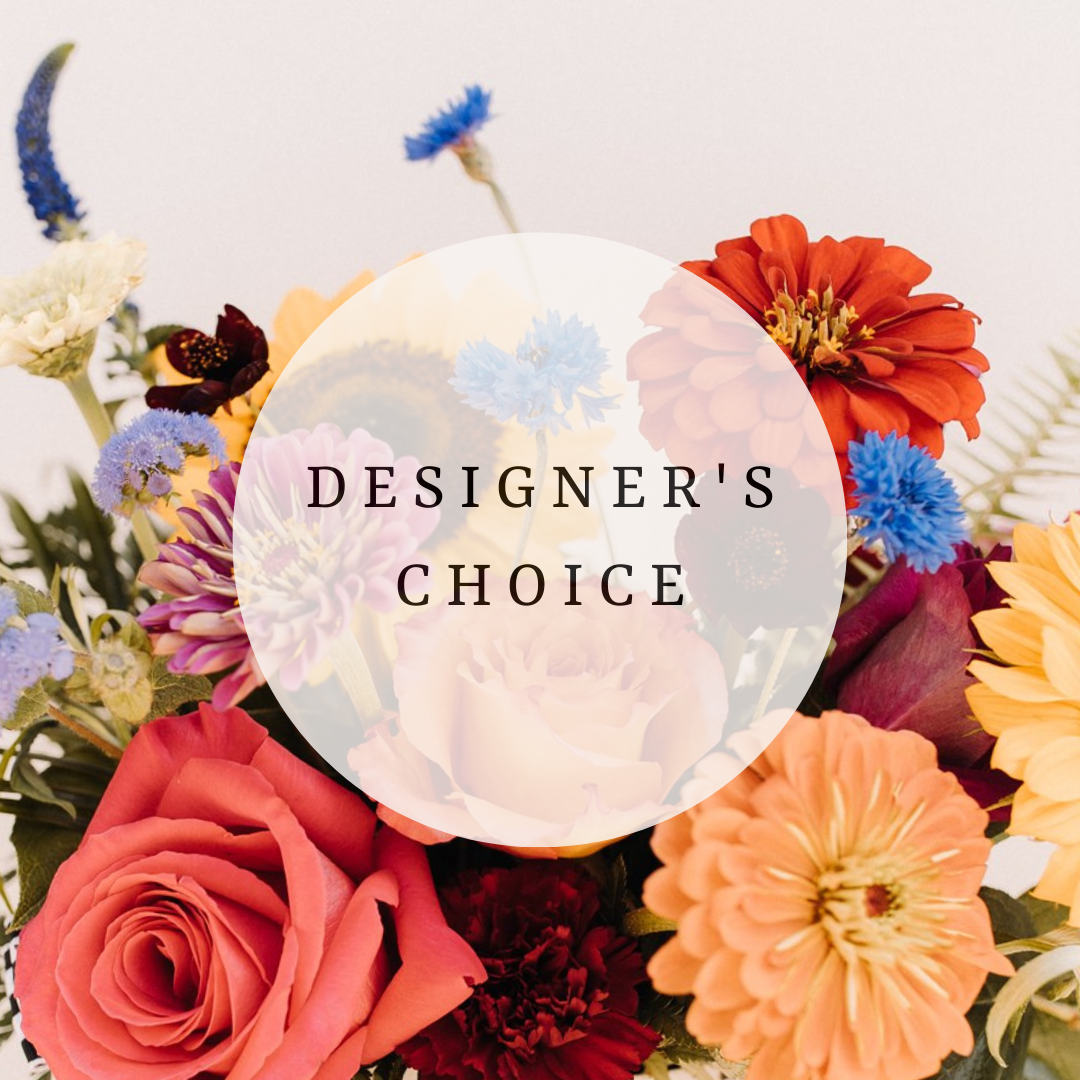 Designer's Choice | Hand-Tied
When you choose this option, you give our talented floral designers the creative freedom to choose a color palette you'll love. Thank you for trusting us!
 What is a hand-tied bouquet?
Our signature hand-tied bouquets are intentional designs that are "made in our hands" and ready to put into your favorite vase. They are wrapped with a chenille stem; please keep this on your bouquet to uphold the integrity of its shape. If needed, cut your stems to the appropriate length to fit into your vase. And of course, enjoy!
Designer's Choice | Hand-Tied