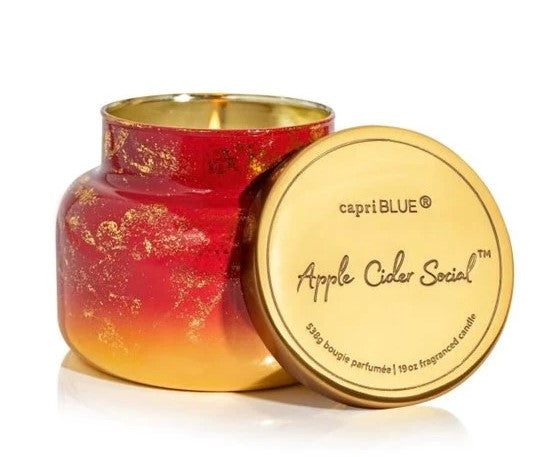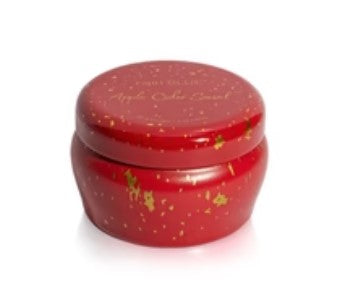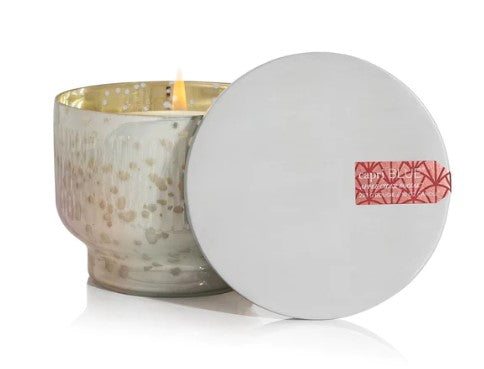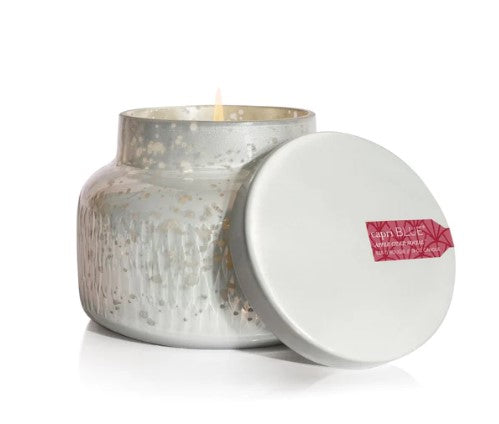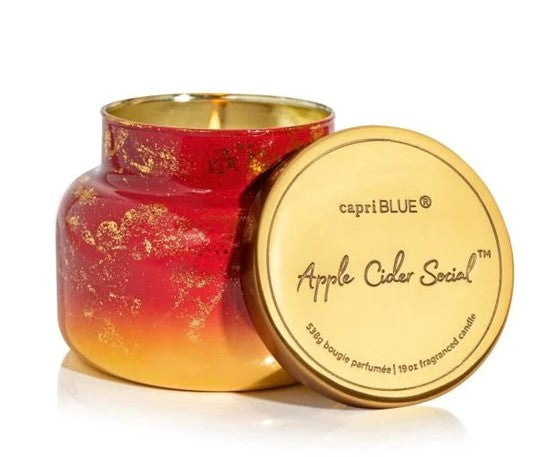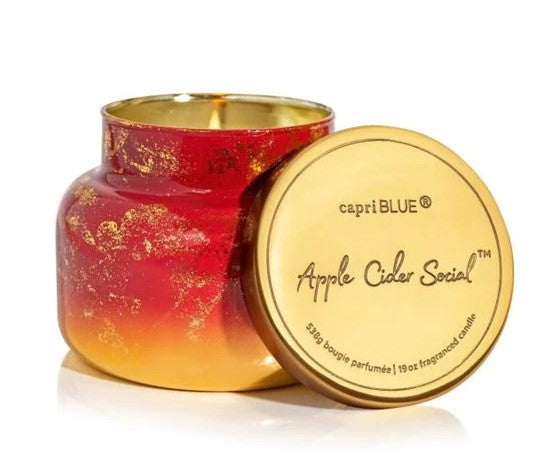 Capri Blue | Apple Cider Social
Apple Cider Social Scented Candles. Our most delicious fragrance in our most luxurious collection! These holiday candles have notes of crisp apple, cinnamon, juicy pear, grated clove, and fresh nutmeg.

Capri Blue Candles: Our all-natural soy candles are fan-favorites, formulated with a high-quality wax blend and complete with a lead-free wick to create long lasting candles with a clean burn. These luxury aromatherapy candles will provide a fragrance experience like no other.

Candle Care: Always allow the top of the Capri Blue Apple Cider Social Candles to liquefy fully before blowing it out to avoid tunneling. Keep the wick trimmed to ¼" & trim wick before the 1st burn. (Caution: Don't drop debris into the wax. While burning, never place your decorative candles on uneven or sensitive surfaces or leave them unattended.) Blow out when ½" wax remains to avoid exposing the bottom of the wick. Repurpose these glass candle jars in fun and exciting new ways!
Capri Blue | Apple Cider Social