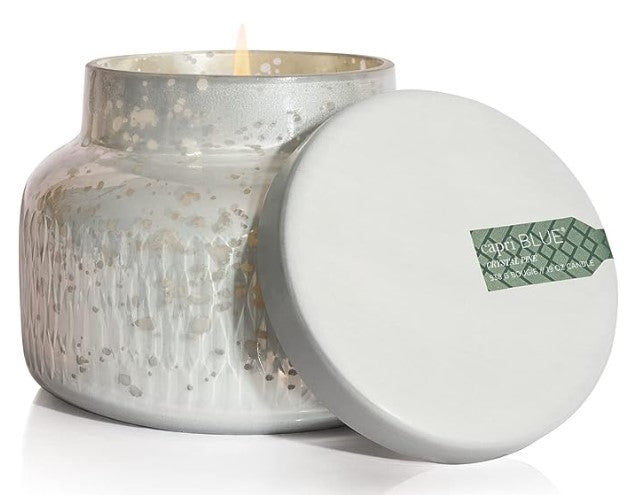 Capri Blue | Crystal Pine
Escape to the winter woods without leaving your cozy space! Our Crystal Pine Holiday Mercury jar will have you wishing for snow, roaring fireplaces, and warm drinks. Settle in for a holiday movie marathon and fill your space with notes of frosted fir, snowy woods, pine and sage.

Cheers! Our Holiday Mercury collection will put you in the perfect mood for a festive party. Each fragrance is available in a mercury pearl etched finish and is topped with a white gold lid. Differentiated by a metallic foil label, you can pick your fav All That Sparkle and ensure you get this stunning design.

Get the perfect flicker with our step by step Candle Burning Guide for all the tips and tricks!

Burn Time: up to 85 hours

Capri Blue | Crystal Pine