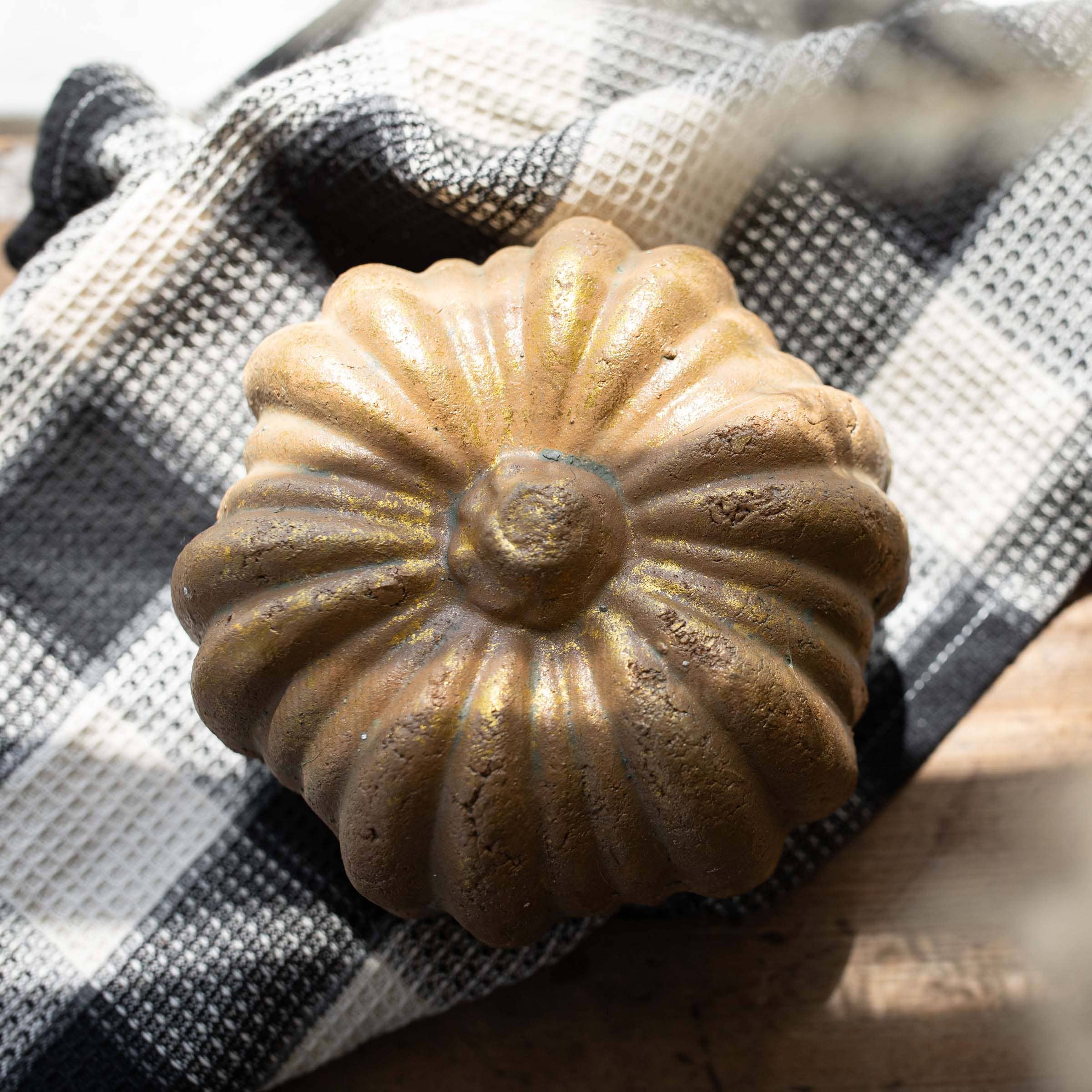 Dimensions: 6 x 6 x 3.75"H
Elevate your fall decor with this traditional terracotta pumpkin. The natural terracotta clay is accented by brushed brass to enhance its dimension. Hand pressed into a mold and finished by hand, the neutral color palette, earthy tones, and organic texture of this pumpkin will add a rustic touch to any room in your home.

Use as a single decorative accent, or layer with other harvest sculptures and real pumpkins for a beautiful fall statement display. 

Terracotta clay is hand pressed into a mold and the brass finish is applied by hand, offering a visible artisanal craftsmanship. 
Add a sophisticated layer to your harvest decor, refresh your fall home decor, or use all year round to infuse a natural element to your home.


Material: Terracotta
Brushed brass highlights the textural ridges of the pumpkin shape created from natural terracotta clay.
Traditional accent for rustic decor.