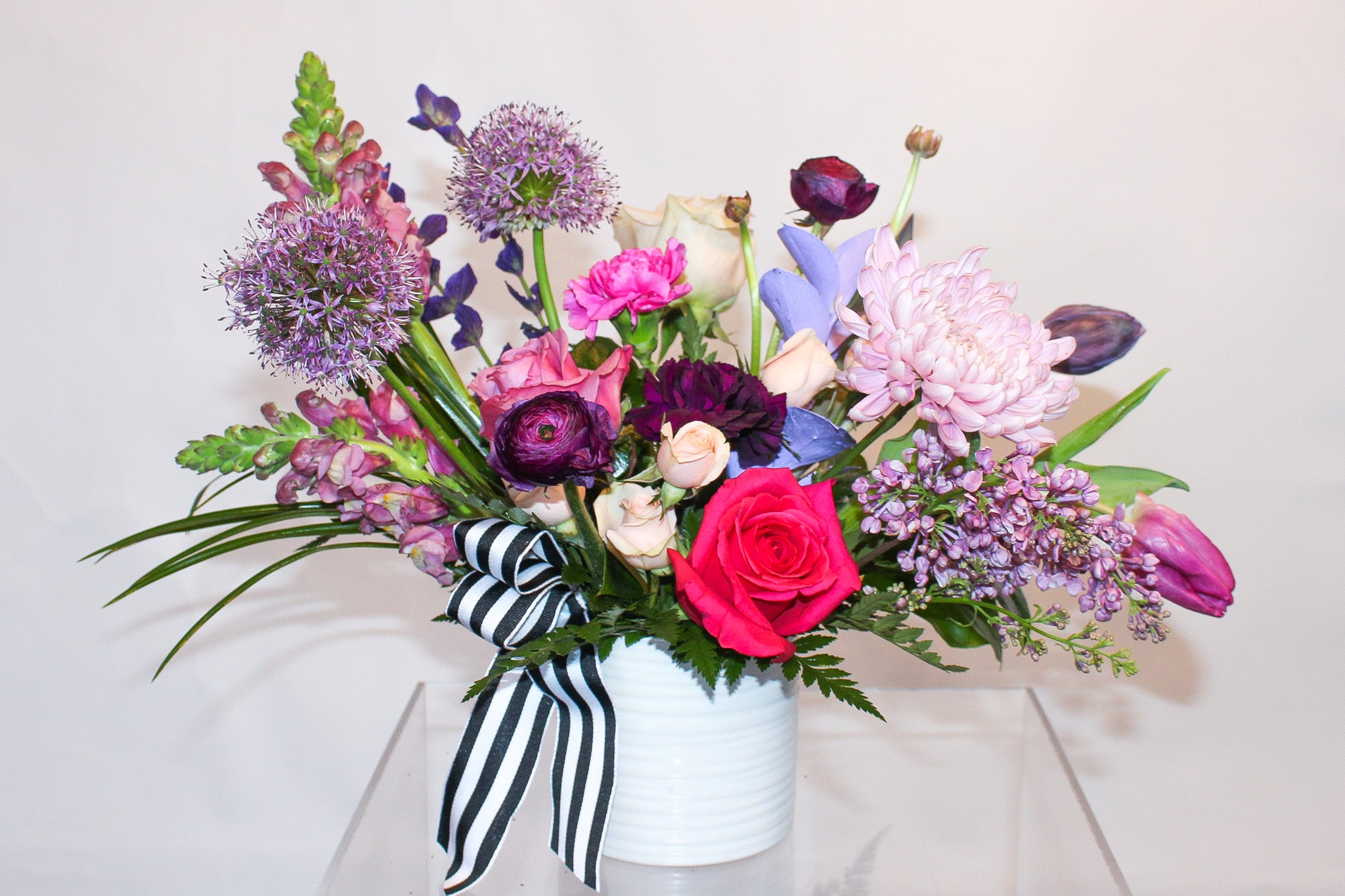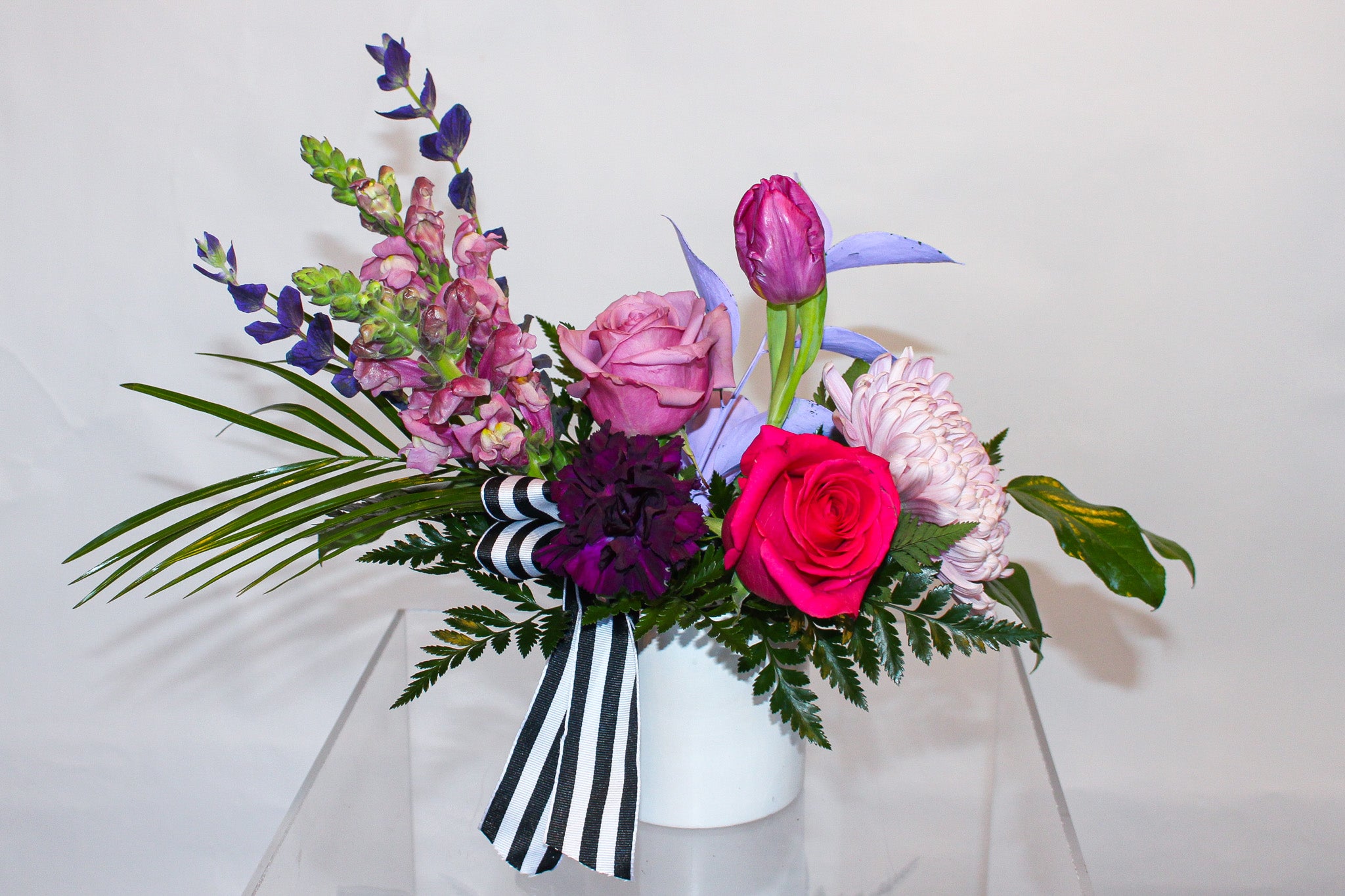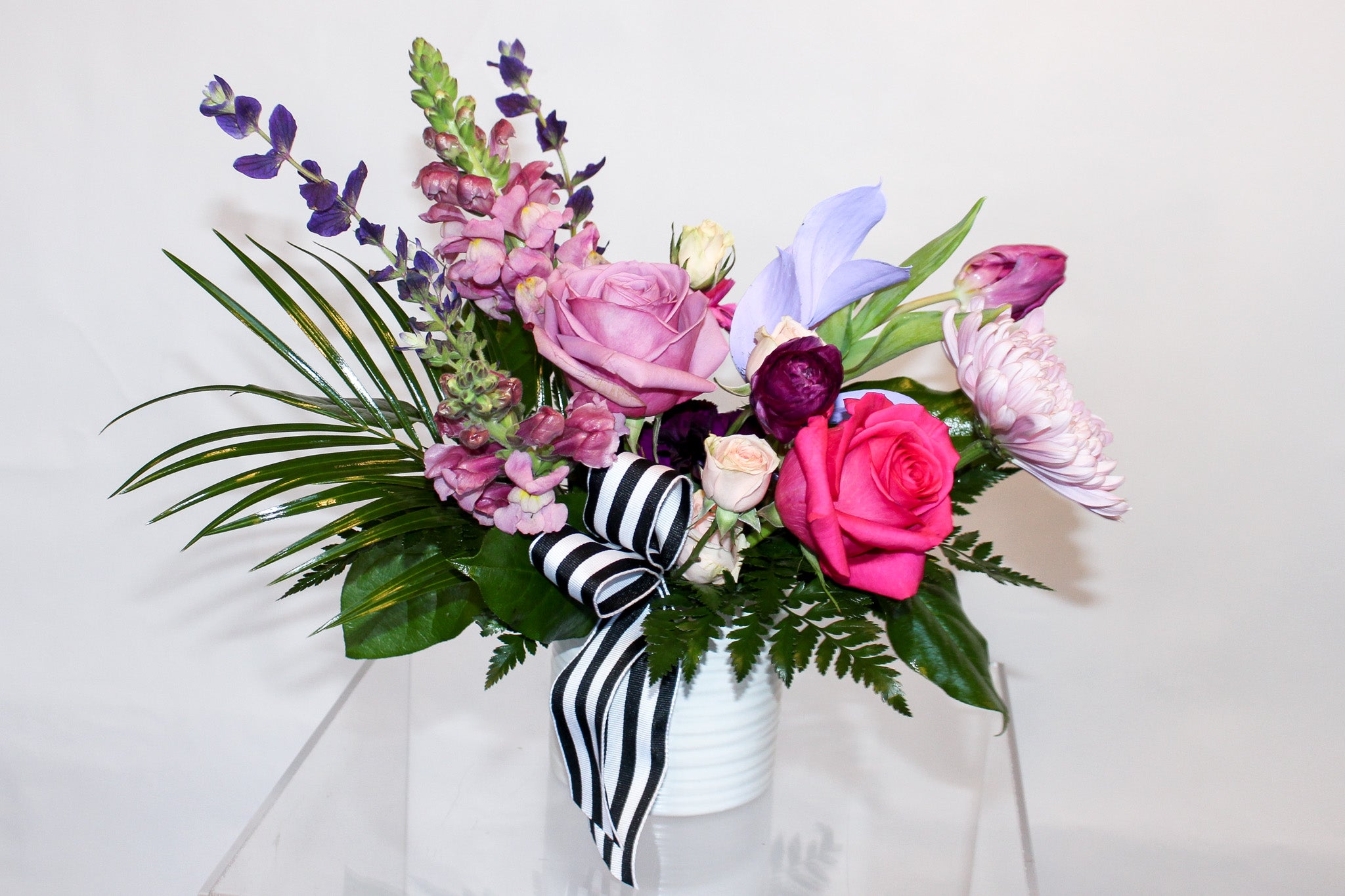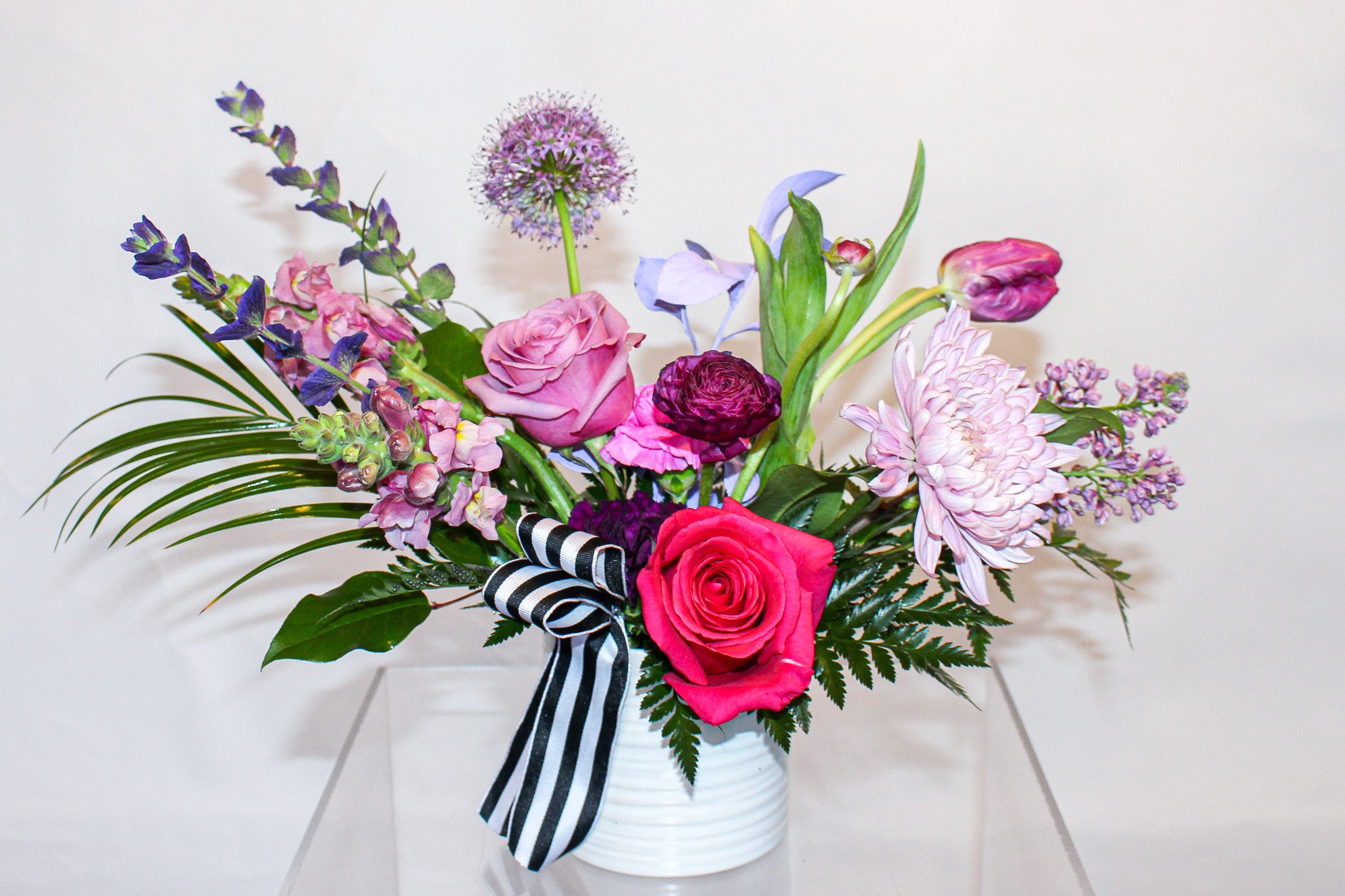 Lavender Haze | Vased Design
Substitution Policy:
Occasionally, substitutions may be necessary to create your arrangement due to the availability of certain flowers or plants. Care is taken to maintain the style, theme, and color scheme of the arrangement, using flowers or plants of equal or greater value. If a certain element of the design chosen is the most important, please note it in the "special instructions" section at checkout.
Refund Policy (100% Customer Satisfaction Guarantee):
Flowers are a perishable product and require continued care and watering. Once a design is delivered, it is the responsibility of the recipient to top off the water in the vase to ensure that all stems are submersed in the water. In order to increase the likelihood that your flowers will last longer, we encourage customers to flush out the water in the vase daily. If a flower starts to wilt, a fresh cut and placed back into the design can sometimes be beneficial.
Here is how our refund policy works:
LeFleur Floral Design + Events, Inc. stands behind every product we sell. We offer our 100% Customer Satisfaction Guarantee with every flower arrangement that we design and deliver. If for any reason you are not completely satisfied with the flower arrangement we have delivered, you must contact us within 48 hours of the time that it has been delivered. We will replace the original arrangement with one of equal or greater value, at no additional charge to you. We will redeliver the new arrangement, on the day that you select, again at no additional charge to you.
Lavender Haze | Vased Design