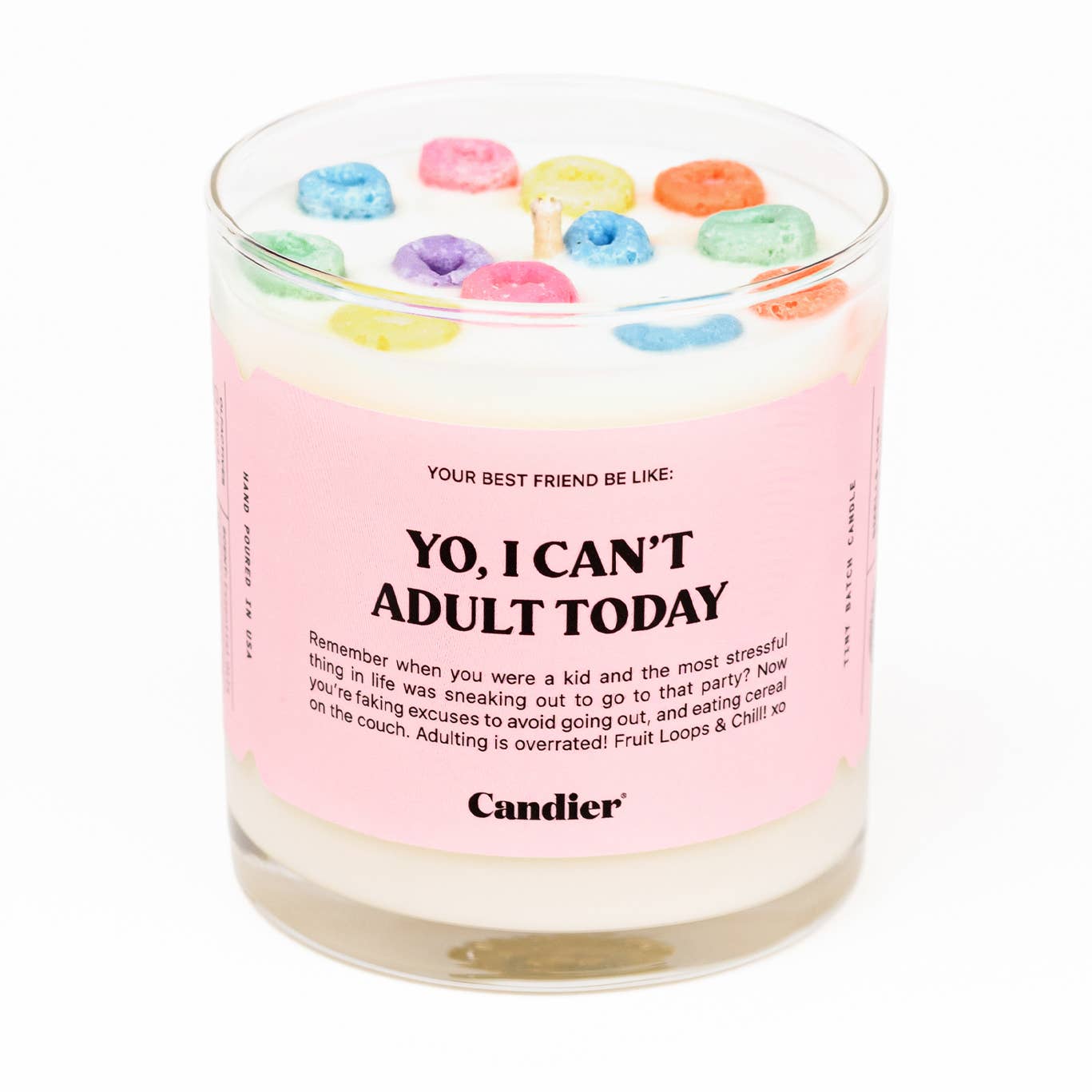 Candier | Yo, I Can't Adult Today
SMELLS LIKE Fruit Loops, Cereal Milk, Citrus, Grapefruit. PERFECT for being a 90's Kid.
Remember when you were a kid and the most stressful thing in life was sneaking out to go to that party? Now you're faking excuses to avoid going out, and eating cereal on the couch. Adulting is overrated! xo
100% natural soy wax. Blended with essential oils and hand poured in the USA. Our candles are cruelty free, and contain no gross goop. No carcinogens, no parabens, no phthalates, ever!
60+ Hr burn time. 
Candier | Yo, I Can't Adult Today