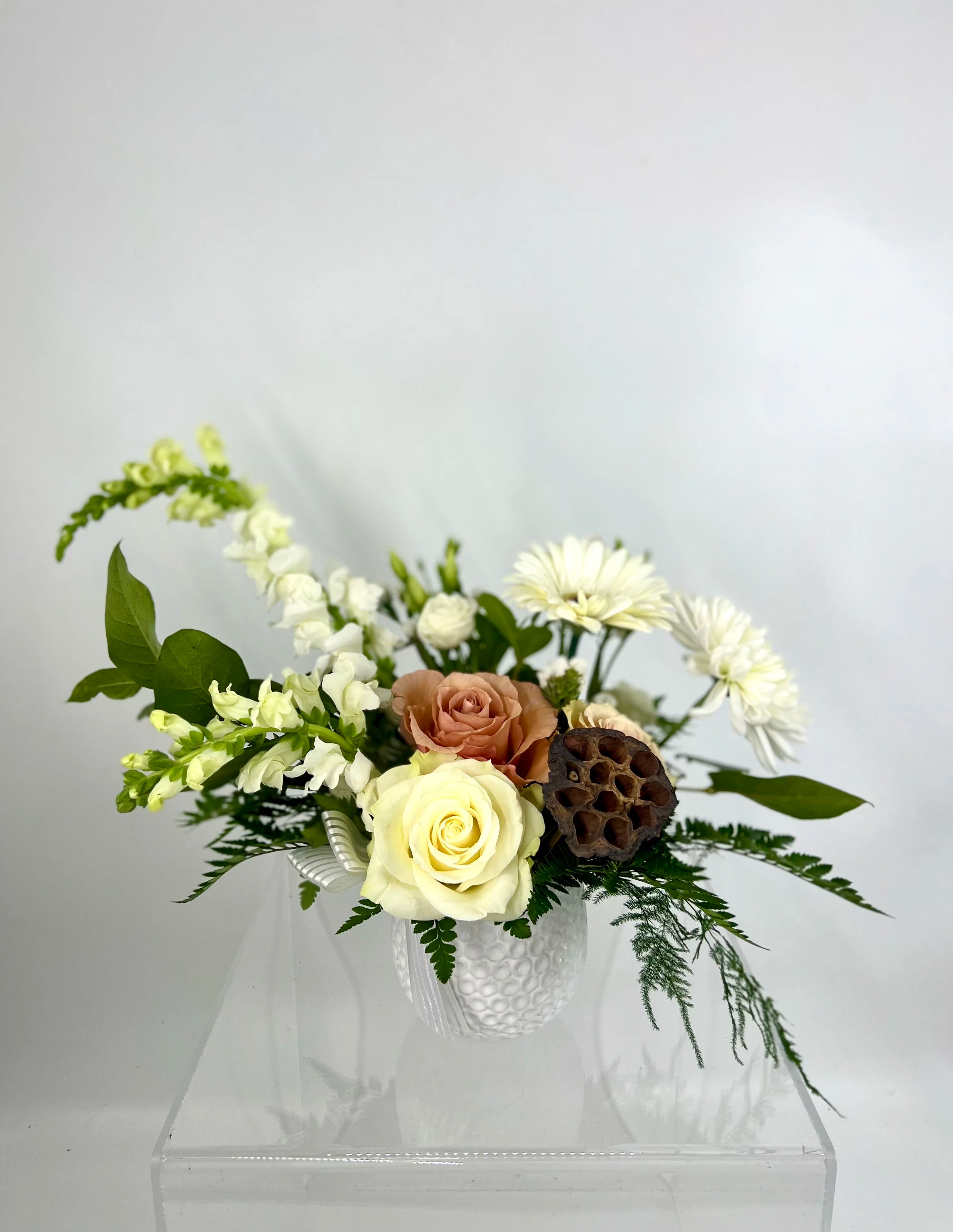 Sympathy Medium Vased Design
Note: Local funeral homes request delivery at least 2 hours prior to the service and visitation. Therefore, orders must be placed with adequate time to for processing, creation, and delivery. If timing is a concern, please call us to verify availability at (309) 444-1555.
Substitution Policy: To provide the highest quality of blooms in this color palette, LeFleur Floral Design & Events may make substitutions of flowers due to weather, seasonality, and market availability. In some instances, our photo may include a one-of-a-kind vase which may not be exactly replicated. The integrity of your desired color palette and its quality will never be compromised.
Sympathy Medium Vased Design